Bulk Nanocrystalline Metals and Alloys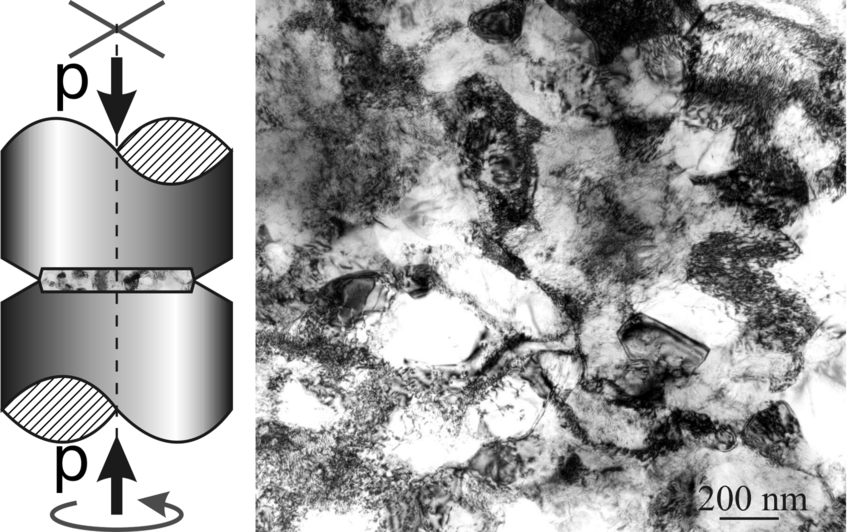 Bulk Nanocrystalline Metals and Alloys
The nanostructuring of bulk metallic materials is obtained by top-down structuring using extremly large strains achieved by plastic deformation under enhanced hydrostatic pressure ("Severe Plastic Deformation, SPD").
Therfore "High Pressure Torsion, HPT" is primarily used as hydrostatic pressure can be varied and strain can be applied continuously and unlimited.
Subsequently the measurement & understanding of their increased mechanical properties (strength, ductility, fatigue strength, fracture thoughness) as a function of grain size and annealing treatment is of main interest.